Youth exchange India 2017
Five DACHSER trainees visited the project areas in Delhi and Uttar Pradesh, India, in February 2017. From there, five young adults traveled to Germany to work together with the German young people to organize the promotion week "This means home" ("So geht Heimat") in Kempten. Without doubt, the first youth exchange between DACHSER and terre des hommes resulted in intense exchanges and memorable experiences; many people were touched by it and encouraged to reflect.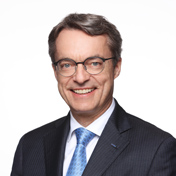 "
We live in a globalized world where physical boundaries are losing their importance. Much more enduring are the barriers that exist in people's minds. If we want to put an end to this, then we must promote mutual networking among people and the ensuing intensive interaction with the unfamiliar. This is the only way to really understand what motivates others.
Bernhard Simon, DACHSER's CEO
"
Johannes (20 years old, Cologne branch): "Incredible India – The hospitality is huge. The chaos on the streets is unimaginable. The landscapes are breathtaking. The Indian culture is fascinating. This trip was a great experience, we were able to come away with many impressions, and India will surely see us again."
Maren (20 years old, Hamburg branch office): "India, with all its contradictions, enthralled and inspired us. From dazzling, colorful celebrations to unfathomable poverty and impossible living conditions. We were welcomed with warmth and heartfelt joy in the villages supported by DACHSER and terre des hommes. Hospitality is extremely important, even for those who have nothing left over for their own life. The people are very happy and grateful that they are being helped and that they are not being forgotten. The trip will not be forgotten by any of us and hopefully was successful in drawing attention to the disadvantaged people who live there so that their lives can continue to develop positively."
Robin (19 years old, Malsch branch office): "The people of India were incredibly hospitable towards us despite their, in some instances, abject poverty. They received us with great warmth, gave us food, and let us sleep in their homes. It was also impressive how conscious even young people are of problems such as lack of education, the status of women, or the use of pesticides and chemicals in the fields, and how they actively take action against them. All in all, we were able to get to know a country with an incredibly interesting culture and very friendly and committed people."
Nadja (20 years old, Alsdorf/ASL branch office): "For me it was overwhelming to see how excited many people were to meet us. We were always greeted with music, dancing, and something to eat. The children in particular wanted to touch us and were mostly very approachable. It was an unparalleled experience to see the life of the people in the villages and to be allowed to be a part of it. We were able to sleep in their houses, to wear their clothes, to take part in their celebrations, and to be looked after by them. I have never encountered such hospitality as in India. We met many youth groups and talked with them. It's a trip I will never forget, one that really made an impression on me and changed me."
Cem Davis (22 years old, Hamburg/Sea Freight Gateway branch office): "Since during this trip we also visited villages where support had just begun, it was easy to see the starting points the project partners had in the villages of India. On the other hand, we could then see what 10 years of support from DACHSER and terre des hommes can change. The result was people with self-confidence, improved environmental consciousness, and communities that know their rights and demand them."
The travel destinations - Learn more about it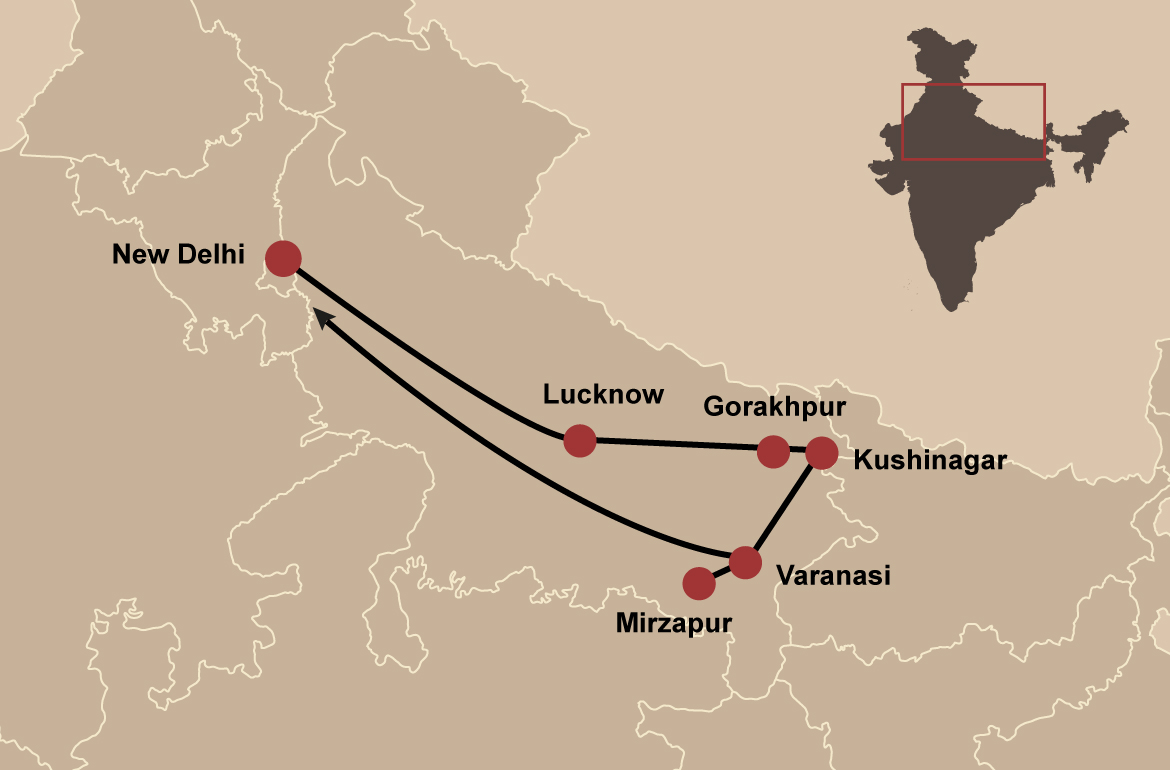 The five young people from India, together with the five DACHSER trainees who visited the projects in India, played a key role in the "This means home" ("So Geht Heimat") campaign organized by DACHSER together with terre des hommes and the city of Kempten in July 2017. It included performances at events, schools, and at University of Applied Sciences Kempten.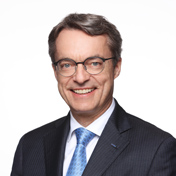 "
The Indian youth teach us to appreciate what we take for granted. In Germany, everyone has access to education, can grow up with equal rights and in freedom, learn a vocation or study, and decide for themselves how to live their lives. The youth in India have to fight for these privileges. With their social commitment, they make their world better: for themselves and most certainly for the next generation.
Bernhard Simon, DACHSER's CEO
"
"Were all the other girls in the village not interested, or why should you of all people fly to Germany?" The path to Kempten was not easy for 18-year-old Goldy. In the village of Belwaraipur, in the east of the Indian state of Uttar Pradesh, almost on the border with Nepal, the caste system – although officially abolished in 1949 – still has a great influence on everyday life. Dalits ("untouchables") like Goldy are not allowed to remain in public squares and have to live away from the village. Social advancement is as good as impossible. "In the terre des hommes youth groups, these distinctions do not exist. Goldy dedicates herself there particularly to the fight against caste discrimination. What she likes about Germany? That all people are treated equally, especially in schools.
The parents of 19-year-old Jyoti from the slum of Mangolpuri could not afford the school fees for a private school. "With 90 pupils per teacher, the standard is very low. Even with a school diploma, it is difficult to find a job," says the self-confident young adult. Thanks to a computer course supported by DACHSER and terre des hommes, she can now contribute to the support of her family with a half-day job and pursue her bachelor's degree in economics. Later, she wants to become a social worker. "I think it's good how young people in Germany prepare for a life of their own determination. However, I would miss having a large family around me."
As the son of a farmer, 20-year-old Atul had to work in the fields as a little boy in order to help his father. He was expected to later work at the brick factory. Only the commitment of DACHSER and terre des hommes enabled him to attend school. After graduating, he wants to pass on his knowledge and become a teacher. The recycling system in Germany impressed him: "We could actually do something like that in the village."
"I think it's good that animals are treated well," recalls 18-year-old Omika in regard to a visit to an organic farm near Kempten. The farmer's daughter from the vicinity of Varanasi learned tailoring, sewing, and the craft of making artistic flower decoration at the vocational training center of the project partners. Now she can earn a little bit of her own money and contribute to the family income. For the time being, this has spared her the fate of a girl in the village – leaving school early, marriage, children, and household. "Girls are only an obligation for parents," explains Omika. "They bring no money to the household, they eat, and getting them married off costs money. Parents want to dump them on another family as quickly as possible and not invest in their education." Her dream is to lead a life of her own choosing, and she has already taken first steps in this direction.
For 21-year-old Sakshi, who also comes from Mangolpuri and studies law, improving education in India is also a concern. She has set herself an ambitious goal for her future: she wants to become a judge. With pride she tells about the "complaint box" she installed in several local schools with her youth group. Students can report grievances or physical abuse by teachers, and only the local authorities or the police can open the boxes. "Unfortunately, violence occurs over and over again," she says. "Just recently a teacher was suspended." For this reason she particularly liked the open discussions with pupils when visiting Kempten.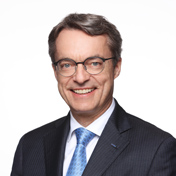 "
After over ten years of working with youth groups in Uttar Pradesh, the time was ripe to begin linking them up with young adults in Germany, thereby bringing new dynamism to the projects. Human networks like these, which transcend countries and cultures, help to guide us in an increasingly complex world. They enable us to shape young people, societies, the environment and enterprises.
Bernhard Simon, DACHSER's CEO
"
Visit to the DACHSER branch in Bad Salzuflen.
Visit to the Neuschwanstein Castle.
CEO Bernhard Simon supported the appearances in different school classes in Kempten.
Visit to the Hildegardis academic high school in Kempten.
Visit to an organic farm.
Visit to the local newspaper in Kempten.
Insights into the newspaper production.
A special highlight for the group was cooking together.
Fun while cooking Indian food together.
Bollywood dancing in the theater of Kempten.
The trainees from India have stage experience and prefer to treat social issues and problems through drama, pantomime and dance.