The DACHSER philosophy: loyal, committed, tolerant
We promote the expertise, creativity, commitment and entrepreneurial responsibility of each individual employee. The unique team spirit of the worldwide, multi-cultural DACHSER family is characterized by respect and tolerance. As a strong family-owned enterprise, we are committed to sustainable, innovative business practices, based on loyalty, integrity and honesty. As a global logistics service provider, we place great value on openness in our interactions with foreign cultures and peoples, and this integration and cultural diversity is demonstrated at our various sites every day.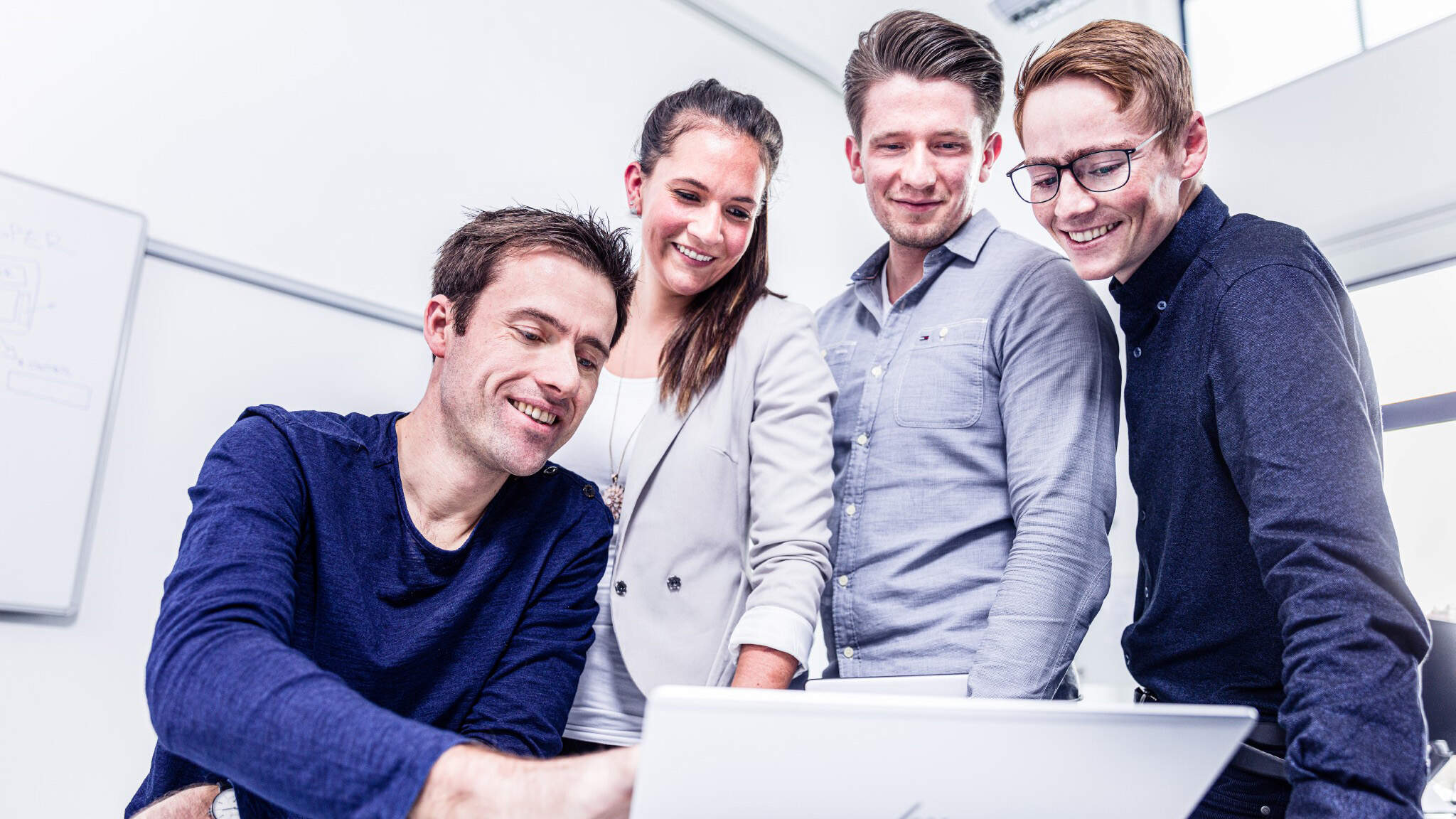 Innovative logistics solutions increase value creation
Through holistic, innovative logistics solutions that are unique in the industry, we increase value creation – and with that, the competitiveness – of our clients. Our ability to think and act from the business perspective of our customers makes our company a valuable partner. We are committed and passionate about finding and implementing the best logistical solutions for our customers. We see ourselves as a learning organization committed to ongoing development. Our customers' special requirements, together with changes in the market, are the driving force behind our continuous innovation within the logistics industry. Together with our employees' excellent qualifications and readiness to learn, we create the basis for the success of our customers in every market around the world.
The values of the worldwide DACHSER family
The DACHSER philosophy is founded on six basic company values. They are the common compass for the thoughts and actions of every employee and are lived anew each and every day as we go about our business. This common, value-oriented understanding of behavior and cooperation is fundamental to the company's success.
The DACHSER values
1. Entrepreneurship and the courage to innovate
We promote growth and economic success. It is for this reason that we are passionately enthusiastic about entrepreneurship and have the courage to innovate. We are committed to intelligent, IT-supported processes, invest in the training and development of our employees, and maintain close customer relationships in order to more accurately identify the requirements of our clients and implement them in the form of logistics services. In this way, we play an essential role in sustainably increasing value creation for our customers. For us, innovation is the key to growth and success.
2. Inclusive responsibility
Our commitment is supra-regional and interdisciplinary, extending beyond our own area of activity to embrace the "big picture." As an international logistics company, for us it comes naturally to have broad horizons and to look beyond boundaries. This multi-dimensional way of thinking has brought us success. That is why we continue to invest in the research and development of new technologies and groundbreaking, logistical, ecologically-oriented concepts and services.
As a family-owned enterprise, we have a responsibility to society and are committed to long-term business policies as well as to socially and ecologically sound practices. Professional financial management and a strategic focus on integrated growth provides the economic basis for this. We promote the education, health and potential of our employees, and invest globally in numerous measures for environmental protection and community involvement.
4. Loyalty and commitment
DACHSER's "corporate spirit" is characterized by loyalty and commitment to a common goal: In a culture of collaboration, we can generate unique logistics solutions. This goal unites shareholders, executive staff, employees, partners and customers alike and creates a sense of being an active member of the global DACHSER family.
As DACHSER employees, we represent the company's values in our daily work, becoming role models ourselves. We are honest, open, reliable and trustworthy toward colleagues, customers and the people around us. We at DACHSER keep our word and adhere to laws and compliance standards.
As a global logistics service provider, we place great value on openness in our interactions with foreign cultures and peoples. The best basis for intercultural exchange and trusting cooperation is to develop curiosity about the unknown, as well as sympathy and understanding for other ways of life.