DACHSER Rail Services - Safe goods transport between China and Europe
The transport of goods by rail into and out of China is a cost and time optimized alternative to air and sea freight. Companies are therefore increasingly using rail to transport goods along the 11,000 kilometers of the new Silk Road (south corridor) or, alternatively, the 9,288 kilometers long Trans-Siberian Route (north corridor). DACHSER Rail Services offers not only a reliable rail connection between the most important economic regions of China and Europe, it also serves both routes with a high frequency of departures from over 30 European and Chinese cities.
Customers can place orders for both LCL shipments (Less Container Load) and Full Container Loads. The range of services offered by DACHSER Rail Services naturally includes consolidating shipments and goods which do not fill an entire container into groupage shipments. Customers can take advantage of an FCL service several times per week, while an LCL is offered on a weekly basis.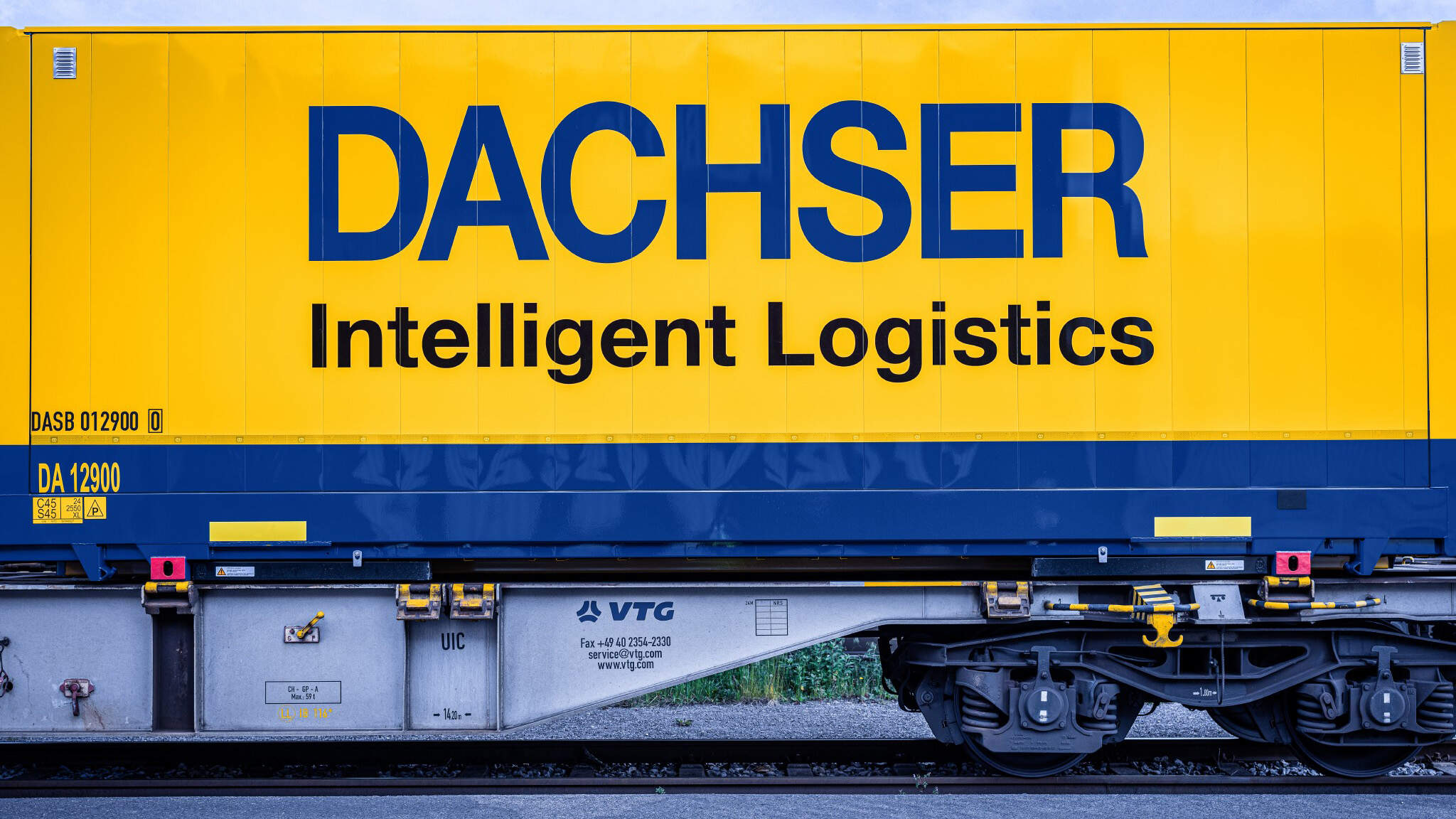 Shipments via Kazakhstan or Mongolia
The two routes for the transport of goods pass through Manzhouli in Mongolia (north corridor) and Dostyk/Alashankou in Kazakhstan (south corridor). DACHSER Rail Services is an integral part of the DACHSER supply chain and is a sensible alternative to air and sea freight for clients (DACHSER Air & Sea Logistics). The connection to the comprehensive logistics network in Europe (DACHSER European Logistics) allows for door-to-door service as part of pre and post-carriage. Furthermore, for many clients the DACHSER Rail Services network offers an economically sound solution for their imports and exports to and from China.
Rail service with GPS tracking along the new Silk Road
As rail transport along the Silk Road generally takes between 16 and 22 days, it closes a gap between ocean freight, which can take up to 36 days, and the significantly faster but more cost-intensive air freight alternative. For our rail service, too, customers and DACHSER employees have the option of tracking shipments, via GPS if requested. As there are few hazards along the route, with the transport of goods via rail, customers can count on reliable, stable cargo rates and punctual deliveries. Clients also benefit from the fact that rail transport between China and Europe is particularly safe and transparent.
Coordination of the transport in Shanghai, Shenzhen and Hamburg
An organization which has been perfected down to the last detail, as well as services tailored to the needs of each client, ensure the seamless execution of the transport. This enables the client to take advantage of multiple DACHSER FCL-Services (Full Container Load) each week for the transport of their goods. Weekly groupage services (Less Container Load) are offered all year long. Specialists with many years of experience coordinate the transport and customs clearance at the service desks in Shanghai, Shenzhen and Hamburg. A customer can find out the status of a shipment through their nominated contact. Upon arrival in the various service terminals around Europe, the goods are distributed via the DACHSER European Logistics network.