Hydrogen – the drive of the future?
Researchers at Kempten University of Applied Sciences have been commissioned by DACHSER to take a closer look at hydrogen as a CO2-neutral energy carrier in a study.
Hydrogen is seen as a hopeful candidate for the decarbonization of road transport. That's why DACHSER commissioned the Kempten University of Applied Sciences to conduct the "H2 Infrastructure and Logistics" study. The aim was to investigate the publicly available availability of hydrogen as well as the currently known production processes and refueling options for use in fuel cell-electric trucks in the period 2025 to 2030 for the European DACHSER Road Logistics network. The study shows: A number of challenges remain to be overcome in the search for a clean and sustainable fuel.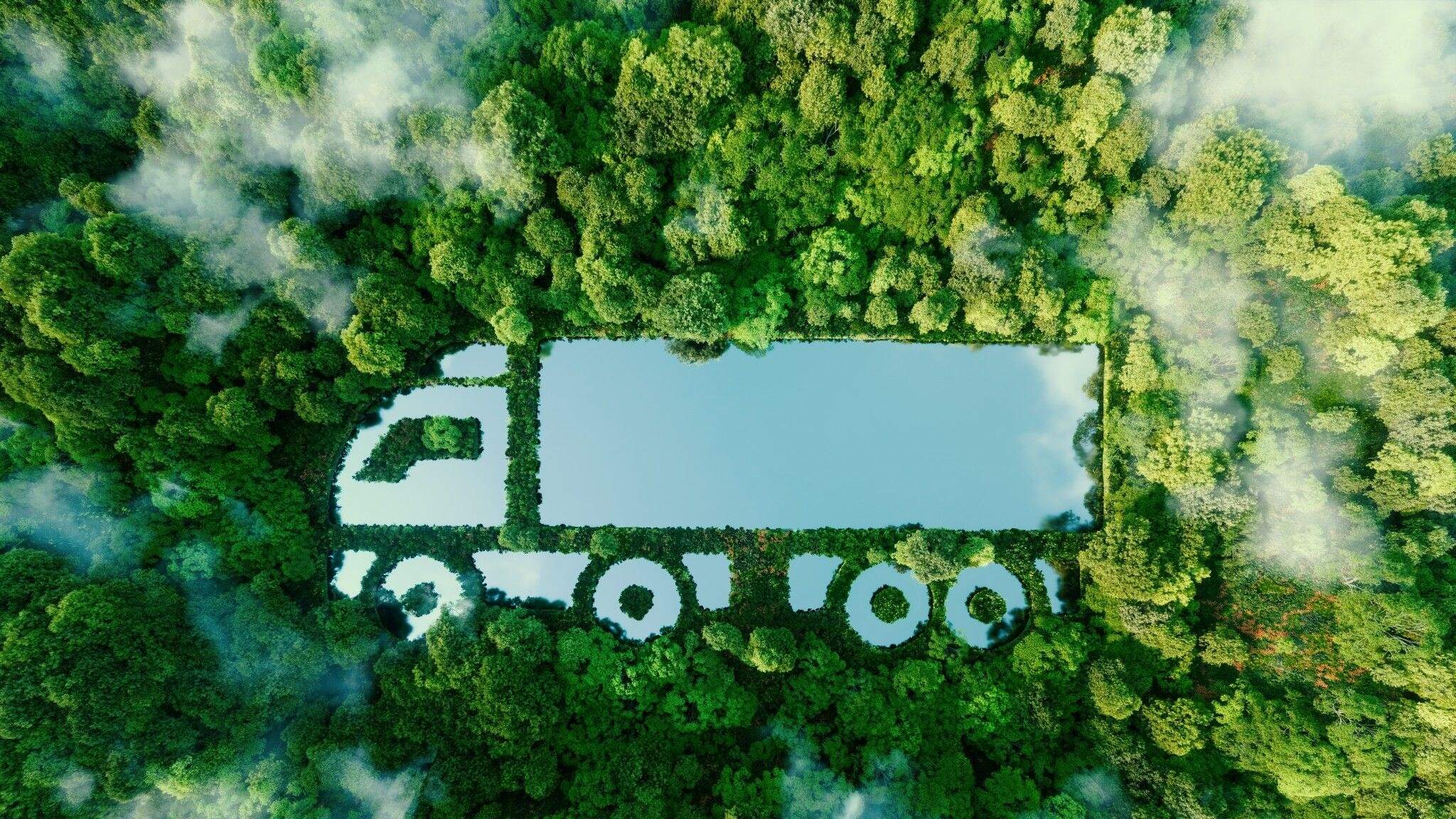 Suitable locations for hydrogen trucks
The study identified strategic locations where the operation of fuel cell-electric trucks is possible by 2025 due to high availability of hydrogen and favorable location factors. The four DACHSER sites in Hamburg, Magdeburg, Cologne and Herne are "particularly suitable." 42 other locations are considered "suitable" and could thus become interesting for trucks with this drive technology in the future.
A major challenge is the filling station infrastructure: In total, there are only 56 filling stations in Europe where commercial vehicles can be refueled with hydrogen. There are no concrete expansion plans. For this reason, scientists at the Allgäu Research Center, headed by Prof. Werner Mehr, also investigated whether it would be technically and economically feasible to produce hydrogen in-house. For this purpose, the production of hydrogen by means of electrolysis from the surplus energy of the photovoltaic system was simulated at the DACHSER site in Freiburg. The result: although in-house production is technically possible, it is currently uneconomical due to the high generation costs. In addition, the maximum possible hydrogen production volume is only sufficient to move a single swap body articulated train around 80,000 km per year–clearly too little.
Andre Kranke, Head of Corporate Research & Development and Project Manager DACHSER Climate Protection, sums up: "The study by Kempten University of Applied Sciences shows that the infrastructure for the supply of green hydrogen in Europe is currently being developed. The spectrum ranges from hydrogen imports from other continents to central production facilities in Europe to regional self-supply. This opens up a wide range of opportunities and possibilities for using this new sustainable and climate-friendly form of energy. More than 40 DACHSER sites are already very well located in the European hydrogen infrastructure network–a very good starting position for refueling hydrogen fuel cell-electric trucks. With the selection of Magdeburg and Hamburg (both Germany), DACHSER is launching into the hydrogen age at two of these locations. From 2023, the first hydrogen fuel cell-electric trucks will be rolling in the DACHSER network here. The goal is to closely accompany the development of this pioneering zero-emission technology and to drive innovation development here together with partners."