"Logistics opened the door to the world for me"
Since January 2021, Robert Erni has headed DACHSER´s Finance, Legal and Tax (FLT) Executive Unit as Chief Financial Officer. In his long career in the logistics industry, it is his many international placements that have done most to shape him. They helped him to develop a leadership style of competence and closeness. Treating discussions as between equals is important to him. In this interview, Erni tells why he chose DACHSER, what his professional aspirations are, and how he sees his role in the Executive Board team of DACHSER.
An impressive career with almost 30 years of responsibility in logistics, with stops on four continents.  How did the path to logistics come about?
I spent the first years of my life in a small Swiss village with only 350 inhabitants. That's probably why I've always harbored a desire to see the world. After graduation, I deliberately looked for companies that would very quickly give me a chance to work abroad. Logistics was an ideal industry, although I didn't know much about it at the time. Back then, in 1992, globalization was just beginning. Everything was still in its infancy and I found that fascinating. I wanted to go abroad, I wanted to get to know foreign cultures and people. That was my drive and logistics opened the door to the world. The longer I worked in the industry, the more I realized how extremely dynamic it is. You have to constantly adapt to new market conditions and customer needs, and to ongoing globalization. That appeals to me to this day.
What was it about DACHSER that interested you, and how did the switch come about?
I got in touch with DACHSER, which I knew to be a successful, family-run company. One plus point for me was certainly Dachser's long-term, sustainable strategic planning; I know all about the conflicts of interest with short-term investors at listed companies. In DACHSER, I found a company that is aligned with my ideas about culture and values and that thinks long-term. I feel I have a lot to offer here as a person.
What role does the CFO currently play within the Executive Board team?
I can certainly contribute food for thought and experience from my international career. At the same time, I still have an outsider's perspective. I'm the mirror, so to speak, reflecting what's worked and what hasn't in my career. That gives us something tangible to grapple with and a way to consider what the solution at DACHSER might look like. My intention here is not to turn DACHSER into a different company. There's a good reason why DACHSER is so sustainably successful, and there's no reason to tinker with that. For us as an Executive Board team, this long-standing success is a privilege that affords us the luxury of setting new areas of focus.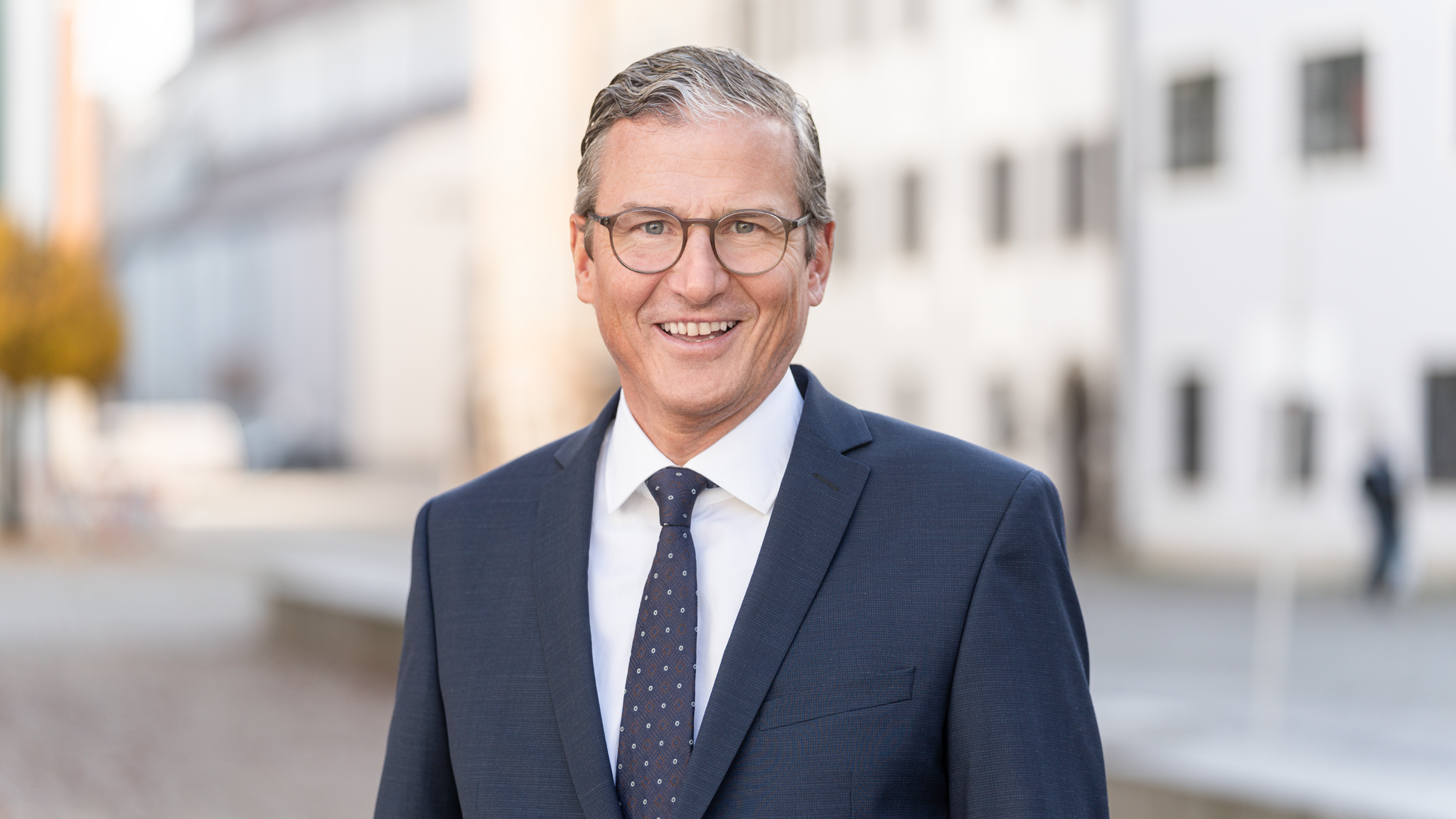 Interview with: Robert Erni
Since January 2021, Robert Erni has headed DACHSER´s Finance, Legal and Tax (FLT) Executive Unit as Chief Financial Officer.
What makes a good CFO?
In my work, I always channel my personality and character into my work. I value trust, honesty, and authenticity. I'm very open and direct, and I expect a lot when it comes to expertise. Moreover, I don't see my role and that of my executive unit as just recording figures and adding them up. We want and need to offer support to the business and be very close to the operational functions.

Furthermore, a good CFO possesses both professional and social skills. I've spent my career building up knowledge in all disciplines and have myself worked in almost every role you can find in FLT. I wasn't born a CFO and I didn't necessarily set out to become one. However, I was always interested, curious, and ambitious. During the first 20 years of my career, I switched jobs almost every two years, albeit always at the same company. I also often took on jobs that others didn't necessarily want, in countries that weren't very attractive for expatriates. This allowed me to prove myself and move up the ladder.
Can you tell us about your experiences abroad in a little more detail?
My first placement was in Hong Kong. I wanted to experience a foreign culture. However, I quite quickly became disillusioned because Hong Kong was very westernized and there was a large expat community. I didn't really find the adventure I was looking for there. It was my job to set up a site in Delhi. My main task was to keep the infrastructure running. Recruitment was also a challenge. Logistics expertise was almost nonexistent in India these days. Afterwards I ended up going to Argentina, after almost five years, I was then sent to the US to integrate a major acquisition into the company. Finally, I returned to the company headquarters in Switzerland, and they never let me leave.
The coronavirus pandemic has definitely taken the joy out of travel, and it must have been very challenging to join a company at this time, even more so as an Executive Board member during a lockdown. How has your time at DACHSER been so far?
Of course, it was new territory for everyone and we all had to react flexibly. Especially with regard to the employees, I truly take my hat off to them. Everyone adapted to the new situation of mobile working so quickly and is doing a great job. Personally, I can see that Webex meetings are convenient, but I really miss personal contact.

My management style builds on closeness: I want to have a coffee together with my team and talk about non-work stuff, get to know the people in my executive unit and at DACHSER. Doing that digitally is really tough. That's why, on my way from Switzerland to Kempten recently I decided to make an impromptu stop at the Swiss branch in Regensdorf to say hello. It's important for me to be on-site, to meet people, and to see the business firsthand. As soon as the situation allows, I'll definitely focus on in-person meetings again and I'm already really looking forward to it.
Thank you for speaking with us.