Ralf Meistes receives 2019 DIY Lifetime Award
The German Retailers' Association for Home Improvement, Building, and Gardening (BHB) honors DACHSER's long-standing Head of DIY-Logistics
The 14th DIY Lifetime Award goes to a logistics specialist for the first time: Ralf Meistes, Department Head DACHSER DIY-Logistics, accepted the award for outstanding contributions to the DIY industry on 4th December 2019 at the BHB DIY market congress.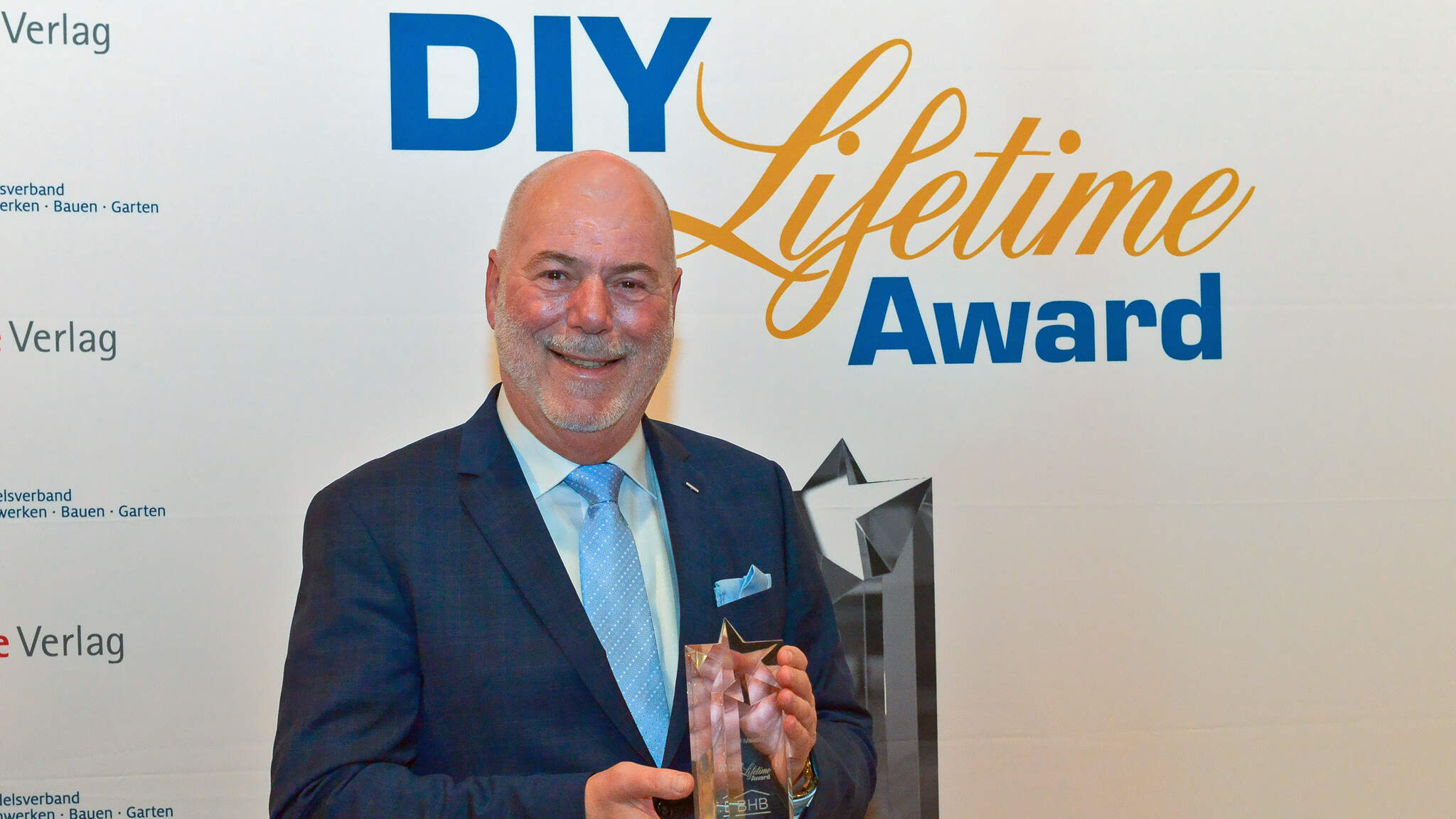 The BHB DIY market congress is an annual event organized by the German Retailers' Association for Home Improvement, Building, and Gardening (BHB) in partnership with the Dähne Verlag publishing company. At the event, Ralf Meistes, Department Head DACHSER DIY-Logistics, was awarded this year's DIY Lifetime Award in recognition of the decades of commitment and pioneering work he has contributed to the DIY industry. Past winners of the award have so far always been from the DIY market or have represented the manufacturers.
The DIY and garden industry places special demands on logistics, especially with regard to ensuring the availability of products to meet demand in stores. Under the management of Ralf Meistes, Dachser established DACHSER DIY-Logistics, a successful logistics platform for connecting manufacturers and dealers that has been operational since 1998. In the DACHSER DIY-Logistics Pipeline, goods are bundled and flow as needed from the supplier to the point of sale and, if necessary, back again on an ongoing basis, thus ensuring that stores have all products in stock at all times.
To achieve this, DACHSER combines its standardized transport and contract logistics services in the groupage network with specific service modules and know-how tailored to the DIY sector.
Stefan Hohm, Corporate Director Corporate Solutions, Research & Development
"The fact that Ralf Meistes won this award also illustrates the key role logistics plays in the DIY industry and how closely our industry solution works with manufacturers and dealers to support them."
DACHSER DIY-Logistics has become firmly established in Europe over the last 20 years and is represented by local contacts across the continent. It transports approximately 4.6 million shipments annually and, through DACHSER's closely integrated European network, ensures that some 18,000 European DIY stores receive the stock they need every day. Intercontinental transports are handled by the DACHSER Air & Sea Logistics business field.