"We will focus on increasing the efficiency of logistics processes"
The Hungarian economy is experiencing strong growth. Robust private consumption coupled with above-average growth in investments are driving domestic demand. But there are also risks, including a shortage of skilled personnel and uncertainty plaguing important export markets. We interviewed Roman Stoličný, Country Manager Liegl & DACHSER, to find out how DACHSER is doing in Hungary and what the challenges and opportunities are there.
Mr. Stoličný, Liegl & DACHSER is celebrating its 20th anniversary this year. How has the company developed over the years?
Engelbert Liegl and Zsolt Bognár founded the Hungarian organization under the name of Liegl Transport Kft. in 1990. In 1999, Liegl & DACHSER was formed as a joint venture. After twenty years of operations, the company is now well known by customers and has moved beyond the circle of small and-medium-sized companies. This is due not only to the success of its nine local branches but also to the advantages of being a full member of DACHSER's international network and the flexibility this enables us to offer our local customers. For us, the greatest praise is that our major customers have stood by us for many years.
How would you describe the current economic situation in Hungary in general and in terms of logistics?
The Hungarian economic situation is quite advantageous. In the first quarter of 2019, Hungarian GDP rose by 5.2%. Logistics investments are in progress throughout the country, which will increase economic growth even more.
Liegl & DACHSER has undergone steady development over the past 20 years. Whichever metric you take, be it revenue, profit, or warehouse capacity, we belong to the top players in these categories in Hungary. And since DACHSER is one of the leading logistics providers in Europe, our local aim is to seize first place in Hungary.
What will be the most challenging tasks for the logistics branch in Hungary in the upcoming years?
Besides the general shortage of labor, I see the level of qualification and soft skills of the employees becoming more crucial, especially in road transportation. Drivers are the face of the company to the client, so their manners must be good and their linguistic and IT skills up to date. That's why it's important to provide them with high-quality equipment, solutions, wages, and training. In our business model, we consider drivers as partners, we frequently learn from them, so the communication between us is of immense importance.
The other challenging trend is that infrastructure development in Hungary cannot keep pace with the quantitative expansion and quality requirements of the market, for instance environmental regulations. We not only need to fulfill these regulations, we must also implement them in our business model well in advance and optimize our processes. Frequently changing regulations of the governments and authorities, even during the year affect important customer groups as well, for example the automotive industry. That's why we put the focus on cost optimization and develop competitive solutions for our customers.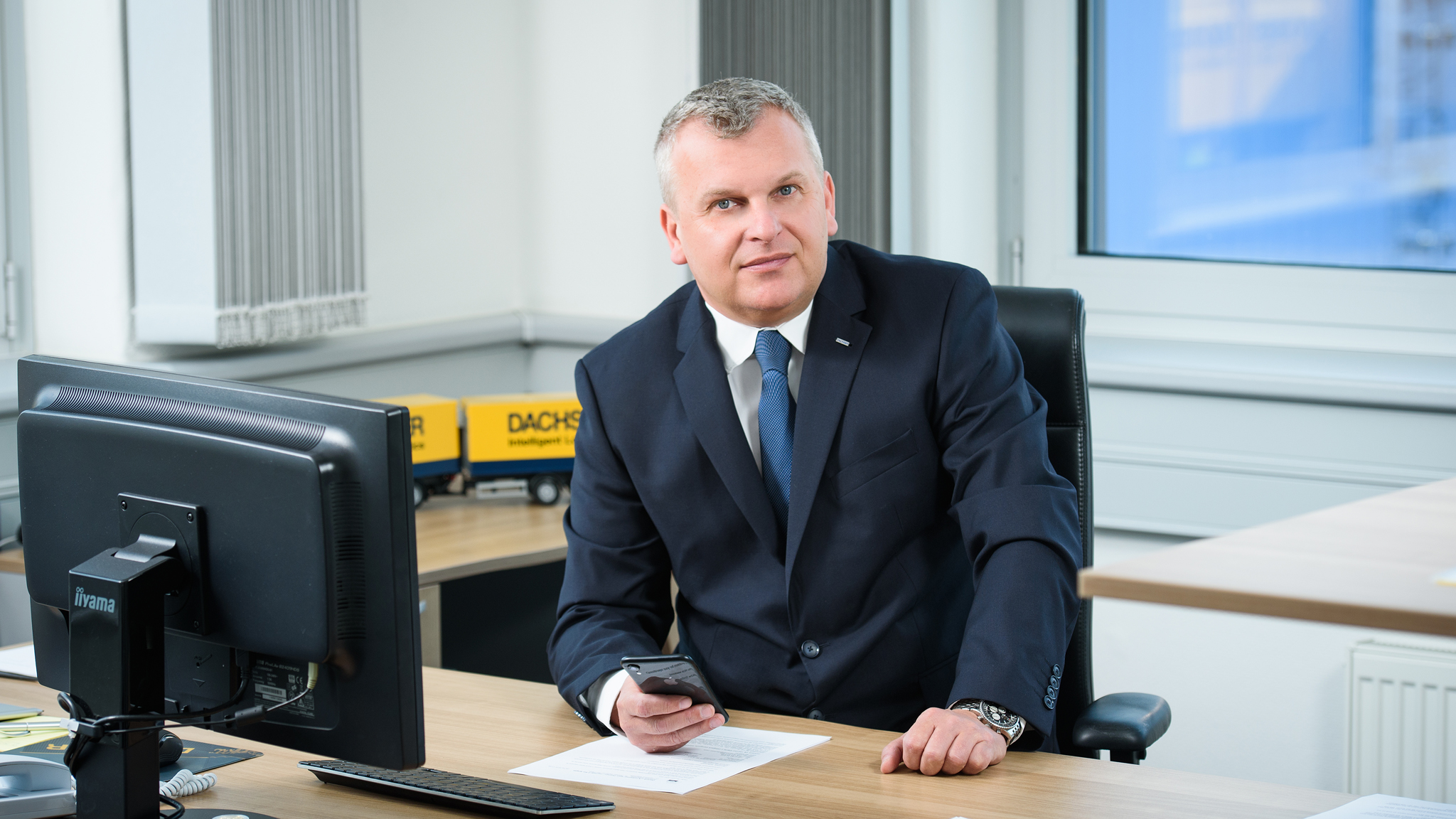 Interview with: Roman Stoličný
Country Manager Liegl & DACHSER
What services does DACHSER offer in Hungary?
We offer all the usual logistics services for transportation, warehousing, and value-added services, for road but also for air and sea as well as for food logistics. In addition, we service the industry solutions of DACHSER, DACHSER DIY-Logistics, and DACHSER Chem-Logistics. For example, we built one of the biggest and most modern hazardous materials warehouses in Pilisvörösvár in 2006.
What are your goals for the coming years? Where is Liegl & DACHSER heading?
My primary goal is to maintain the company's excellent results and further strengthen its position in the Hungarian market. Therefore, we will focus on increasing the efficiency of logistics processes.
We are also planning to open new direct lines—besides the existing 15—in order to improve the speed and efficiency of transportation. Since we acquired new customers at our regional branches as well, the development that occurred in the past few years has made it necessary for every branch to start direct lines not only to our national hub in Pilisvörösvár but also to other countries, for example to Germany, France, or Slovakia.
Resume:
Roman Stoličný (50) is from Slovakia and has been active in the logistics industry for more than twenty years. He studied at the University of Žilina to become a commercial pilot, which is how he got in contact with the transportation sector. He started his career at a Swiss-Slovakian airline, Tatra Air, in 1991, working in sales and marketing. Between 1995 and 2004, he was the managing director (and also founder) of Lindbergh Air Freight logistics company, dealing mostly with air transportation. Stoličný was appointed Managing Director of DACHSER Slovakia in 2005. He was appointed Country Manager of Liegl & DACHSER last summer. His pilot license is still active, but he is also keen on outdoor sports like cycling, hiking, and skiing.
Thanks for the interview.