Around the world in 13 herbs
Logistics for the soul. Or better said for the throat, at least where soothing Swiss mountain herbs and delectable secret recipes are at play. With the help of DACHSER, Swiss herb candy manufacturer Ricola is finding its feet in the global markets.
Swiss by name, Swiss by nature: Ricola grows the herbs for its cough drops in Switzerland and processes them right away on site. The plants are dried, cleaned, cut, stored, and mixed in the herb center in Laufen. From the herbs to the finished product, all stages of production take place in Switzerland. The family company dates back to the year 1930. Today, Ricola is one of the most state-of-the-art and innovative confectionery manufacturers in the world and a global brand that stands for Swissness.
Today, Raphael Richterich represents the fourth generation of the company. Ricola employs around 500 people all around the world, 430 of whom are based in Laufen. The company generated CHF 339.3 million in group revenue in 2018. Ricola exports the vast majority of its products—around 90 percent of its hard and liquid center cough drops as well as herb drops and instant teas—to over 50 countries all around the globe, primarily the United States, Germany, France, and Italy. And also to Asia: Ricola is the market leader for herb drops in Singapore and Hong Kong.
All roads start in Laufen: the family company has been working with DACHSER Air & Sea Logistics Switzerland to distribute its products around the world since 2008. "At the time, we were looking for an experienced and reliable partner who could help us access markets where, ideally, it already had a presence itself, and who would give us maximum control over the various processes based on its network and IT capabilities," explains Jochen Layer, Vice President Corporate Fulfillment at Ricola AG. "We felt like we were in good hands from the word go with DACHSER, and that our needs were fully understood. That goes not only for our direct contacts in Switzerland but also for our contacts in the DACHSER branches in the Americas and the Far East, where a large proportion of our exports are delivered." In the ten years that have passed since initiating the partnership, the ever expanding collaboration with the logistics provider has gone from strength to strength.
Layer stresses just how important process reliability is to Ricola: "We need to know that quality standards are maintained in compliance with the relevant standards along the entire supply chain," explains Layer. It's in the nature of the product. Layer explains how the cough drops—which Swissmedic, the Swiss authorization and supervisory authority for drugs and medical products, classifies as a simple medicine available without prescription due to their ingredients—need to be handled with special care when making their way from production into the markets. He describes how every step of the supply chain had to meet the International Food Standard (IFS) and also the strict standards imposed by the US Food and Drug Administration (FDA) for food and OTC (over-the-counter) products in the US and Canada. "Hence our need for a logistics partner who is competent, reliable, and at the top of its game," Layer says.
"Mutual trust, honesty, and a passion for innovation form the foundations of a long-term and sustainable collaboration." Jochen Layer, Vice President Corporate Fulfillment Ricola AG
The industrial engineer certainly has high expectations of the logistics services provided to the long-established Swiss company: "We're always looking at the bigger picture, at optimizing all our processes and continuing to develop the supply chain. Our aim is to have robust and absolutely reliable supply chains that enable maximum transparency along the entire flow of goods. We're not looking for a revolution here, but an evolution geared to the respective market conditions."
Taking a holistic view of joint efforts and not merely focusing on quick success fits well with the Ricola culture, which has always combined high quality with a down-to-earth nature and an appreciation of values. "The basis of all company decisions is the uncompromising standard of quality that Ricola applies across all areas of the company." Business success is not an end in itself, but should instead serve to take responsibility for the employees, the company, and the environment.
"There was clearly a special cultural fit between Ricola and DACHSER from day one," Layer and his counterpart Samuel Haller, Country Manager for the Air & Sea Logistics business field at DACHSER Switzerland, are agreed. "Mutual trust, honesty, and a passion for innovation form the foundations of a long-term and sustainable collaboration; one that may well lead to us discovering new ways and means together further down the line," Layer emphasizes. Listening to each other and being able to understand the different situations that might arise in order to then develop creative solutions time and again is a real asset to both companies. "Success requires empathy; it can come about only through understanding collaboration."
The collaboration between Ricola and DACHSER, which has now been going strong for over ten years, is proof of this theory. It is spurred on by the general willingness on both sides to engage in an open and creative exchange. "We can always be straight when it comes to our expectations of one another," Layer says. This has led to DACHSER and Ricola becoming increasingly in sync as they expand and continuously strengthen their transparent process and supply chain. In 2012, DACHSER took on the responsibility for supply chain risk management on behalf of Ricola. "This is a massive vote of confidence—and it also places us under a huge obligation," says Bruno Zwiker, Sea Freight Manager at DACHSER Air & Sea Logistics Switzerland. "Production might be running smoothly at our end, but if the containers carrying our goods get stuck somewhere down the line, production can come to a complete standstill in the target market," Layer confirms. "It's then that we need dependable partners who are clued up and can act immediately. This ability to act fast and come up with a solution is what we have found in DACHSER."
All from a single source
Ricola and DACHSER are currently improving how they access core markets in Asia and North America as well as accelerating their ability to supply to Central and South America, which will now also be supported by a contract logistics hub in Panama.
The necessary efficient underlying IT processes are ensured by the transport management system Othello, which forms the digital backbone of the globally connected logistics services. "We offer our customers full transparency when it comes to transporting our products from Laufen to the United States. We also draw on a choice of carriers for secured transport capacity. This makes it easier for Ricola to regulate its stocks along the entire supply chain and to further minimize storage times between the end of production and distribution. And all from a single source," Zwiker says. This results in the optimum use of the US as a base and safeguards Ricola's market position thanks to a well-planned, swift supply.
From Haller's perspective, the one-stop-shop approach benefits all those involved. In his experience, focusing on one partner adds considerable value "both for distribution partners and for the Ricola Group itself." Moreover: "This type of concept also entails clearly measurable economies of scale. We can optimize costs to a significant extent by improving capacity and procurement management. This could be in terms of Tradelane synergies, for instance, or by reducing waiting times by pooling containers at the depot," Haller says. By keeping the interfaces with the logistics provider to a minimum, Ricola can also concentrate more on the needs of its customers, which in turn strengthens customer relationships.
Layer is pleased with how the collaboration with the logistics provider has shaped up since getting off the ground over ten years ago: "We have already taken advantage of so many business opportunities with DACHSER by our side. With our mutual, holistic understanding of logistics, we've continuously improved our processes and added value for our customers." With an eye to Supply Chain Management 4.0, Ricola is now looking to further intensify its partnership with DACHSER through the increased digitalization and integration of processes. "This long-term collaboration based on partnership and trust would not be possible without our shared values and principles." They are as integral to the partnership as the blend of 13 herbs is to Ricola.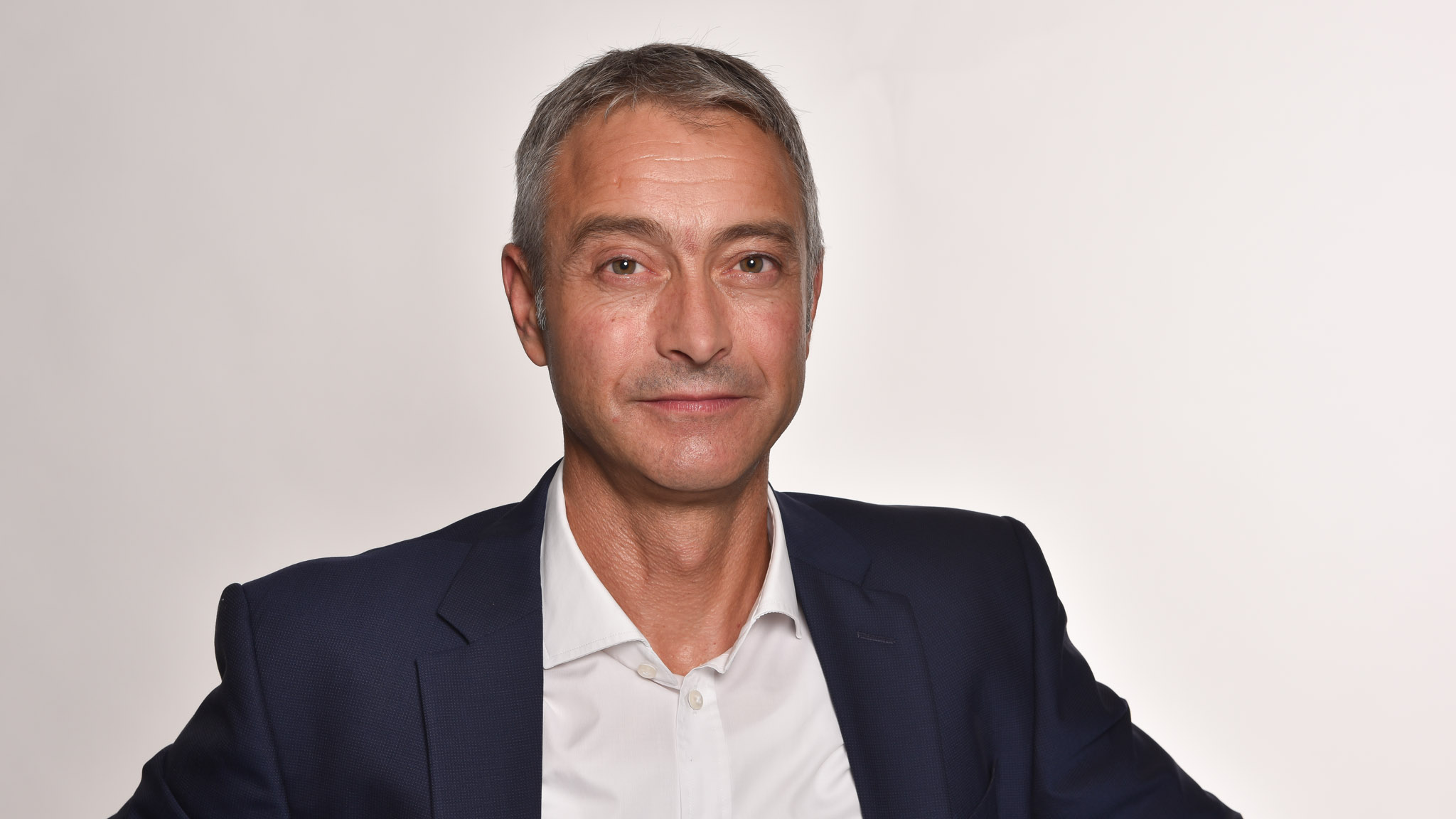 "Thinking outside the box – creating common added value"
Interview with Samuel Haller, Country Manager for the Air & Sea Logistics business field at DACHSER Switzerland, on the field of logistics and how it can benefit balanced partnerships.