DACHSER Iberia deploys additional Duo Trailers
To expand its daily scheduled services between Madrid, Valencia and Castellón, DACHSER Iberia has put two additional Duo Trailer combinations into operation. Efficiency and climate protection go hand in hand here, as a maximum of 134 pallets of goods can be transported with one tractor unit.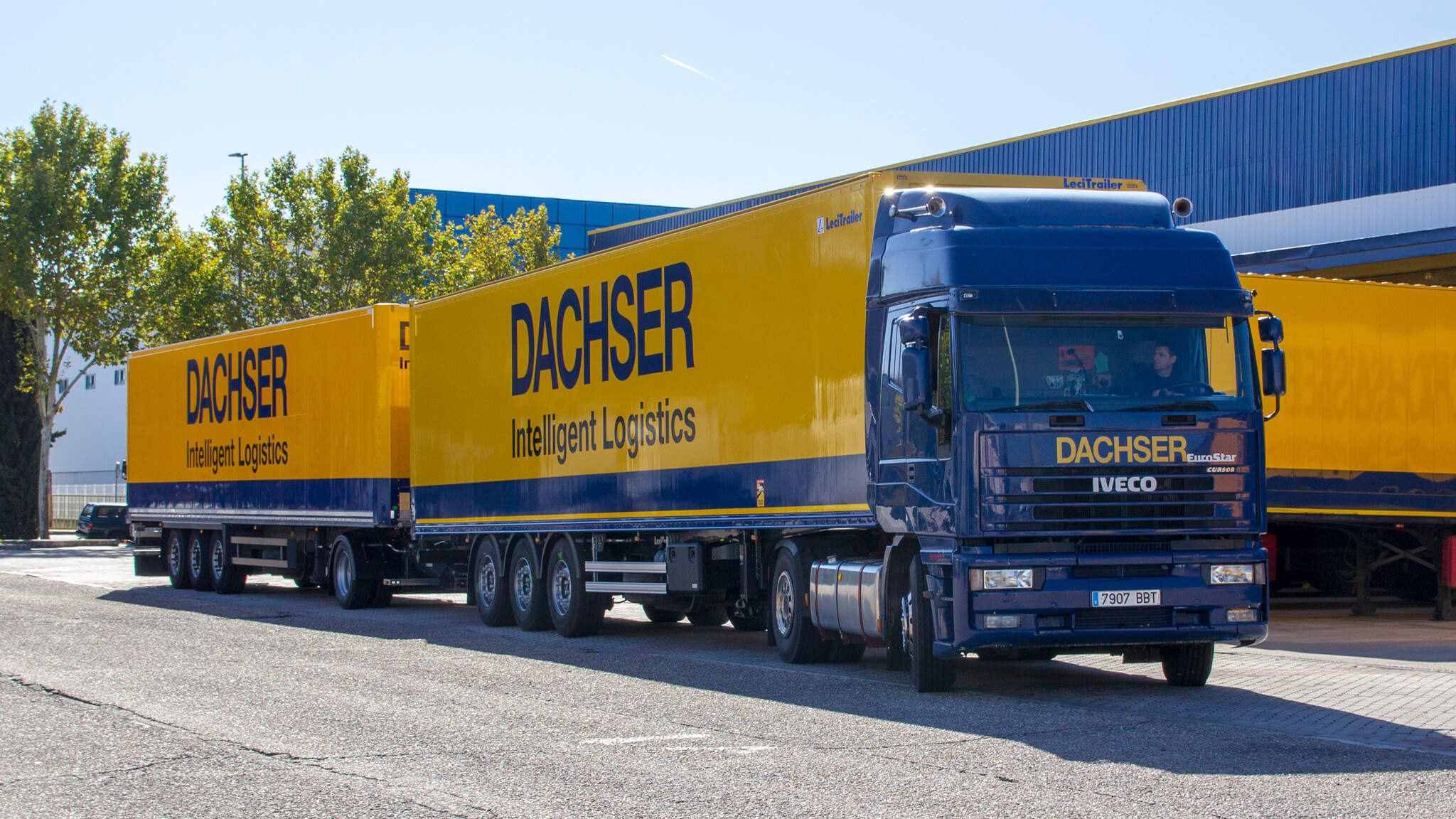 With two 13.60-meter semitrailers and a tractor unit, the total length of the duo-trailer is 31.7 meters. The tractor unit can transport a maximum of 134 pallets or a maximum weight of 44 tons. The two duo-trailers will be used daily to connect the center and the east coast of Spain. In the coming months, DACHSER Iberia plans to put more Duo Trailer combinations into operation in order to cope with increasing transport demand with as few additional trucks as possible.
Long-term climate protection strategy
DACHSER's long-term climate protection strategy is based on efficiency, innovation and integrative responsibility. The family-owned company's initiatives are aimed at efficient logistics processes, energy savings, and technical innovations. DACHSER thus contributes to reducing greenhouse gas emissions in line with the goals of the Paris Agreement and the climate protection targets of the European Union and many other countries. To this end, the company is working with customers and partners who also want to shape the transformation of logistics toward low- and zero-emission technology. Employees are also closely involved in climate protection activities, for example through the global ideas management program. In addition, the company's social and societal commitment extends beyond its immediate business interests.