DACHSER brings zero-emission deliveries to downtown Hamburg
DACHSER is ushering in a new era in city logistics by bringing its sustainable DACHSER Emission-Free Delivery concept to Hamburg. The logistics provider began zero-local-emission deliveries of non-refrigerated shipments to downtown recipients in August.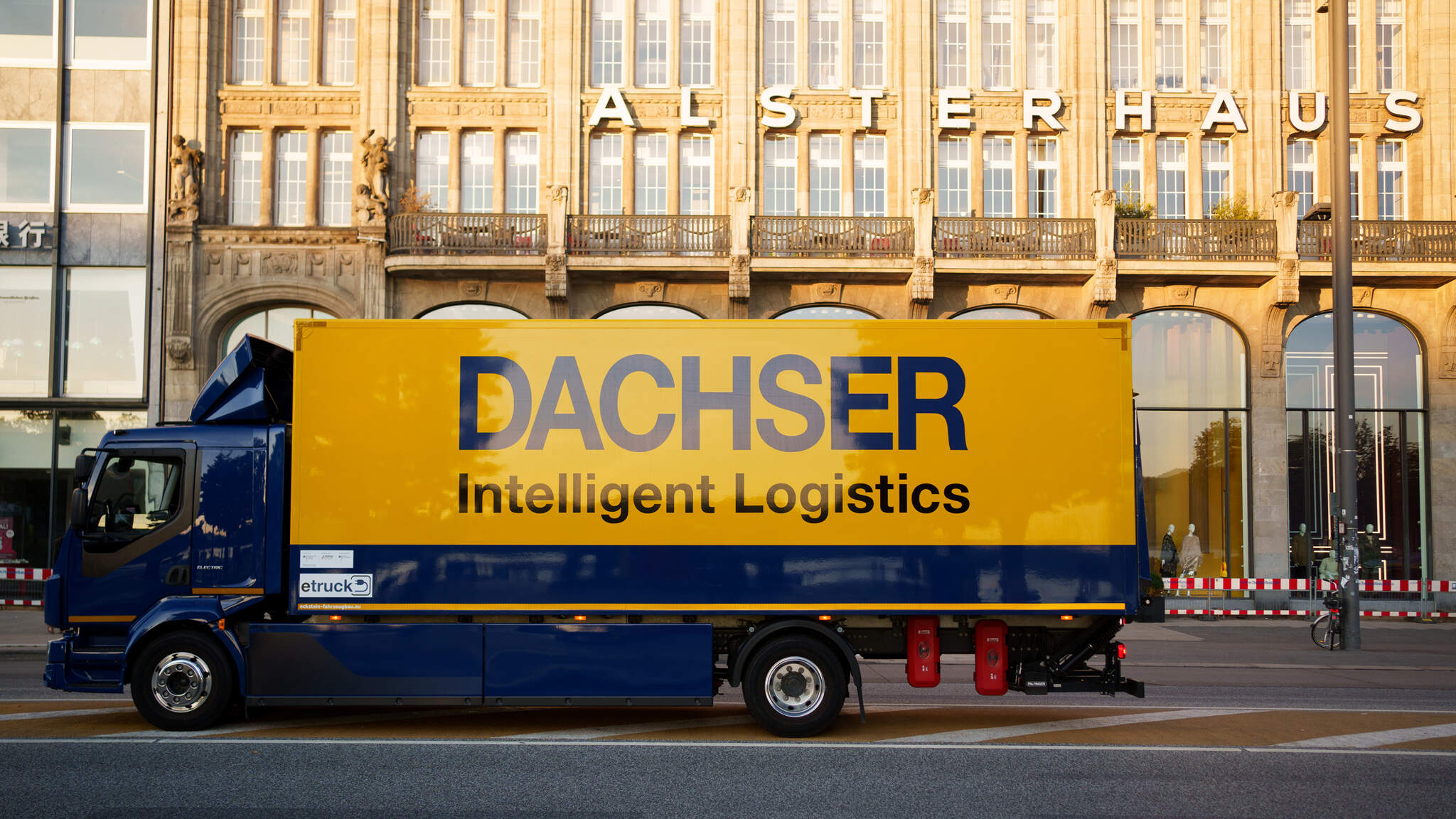 In Hamburg, the downtown delivery zone in which only zero-emission vehicles are permitted stretches from the area around City Hall along the Alster River to the Hamburger Meile shopping mall. Hamburg joins a growing list of major cities in which DACHSER provides emission-free deliveries of non-refrigerated goods within a designated delivery area. The company plans to roll out its sustainable city logistics concept in a total of 24 major European cities by 2025.

DACHSER Emission-Free Delivery is built on a modular toolbox for city-center deliveries. Depending on the local requirements, the company uses battery-electric vans and trucks as well as electrically assisted cargo bikes that are specially designed to carry groupage and palleted goods. Using a combination of these vehicles, all shipments to a designated downtown area are delivered with zero local emissions as standard. This means that no air pollutants or greenhouse gases are released locally. In addition, there are fewer noise emissions.
E-trucks and cargo bikes downtown
DACHSER began deliveries with zero local emissions to Hamburg's HafenCity district back in 2020. These are made using an eCanter—a fully electric truck produced by Daimler Truck subsidiary FUSO—driven by apprentice professional drivers from the local branch. "To serve yet more of downtown Hamburg with exclusively zero-local-emission deliveries, we expanded our emission-free fleet considerably. It now consists of four 7.5-ton to 16-ton e-trucks. We also operate a microhub, which is a small urban transit terminal, at the city's Gänsemarkt square. This is where smaller shipments to the downtown area are picked up for delivery by cargo bikes," says Ralf Hansen, General Manager of the two DACHSER Road Logistics locations in Hamburg. By purchasing and using only electricity generated from renewable sources, DACHSER is able to reduce its operational last-mile greenhouse gas emissions to zero.

Due to their range of around 250 km and their 18 pallet spaces, the three 16-ton Volvo FL Electric trucks are proving to be a particularly effective alternative to conventional diesel vehicles for city-center deliveries. These are joined in downtown Hamburg by a Nanuk Megaliner, a cargo bike designed for groupage shipments that offers three pallet spaces and can carry loads of up to 500 kilograms.

By the end of the year, DACHSER Hamburg plans to further expand its fleet to include five battery-electric yard vehicles, which will make the repositioning of swap bodies and semi-trailers at the yard emission-free as well. The location is also gradually switching to electric company cars. In addition to vehicles, the Hamburg branch is investing in expanding the necessary charging infrastructure: four charge spots for trucks and 18 for cars were added this year.

DACHSER Emission-Free Delivery has already been implemented in twelve metropolitan regions across Europe: the major German cities of Berlin, Dortmund, Freiburg, Munich, and Stuttgart, plus Copenhagen, Madrid, Oslo, Paris, Porto, Prague, and Strasbourg. At least eleven more major European cities after Hamburg are to follow by 2025.

Together with Freiburg and Malsch near Karlsruhe, Hamburg is also one of DACHSER's three e-mobility locations. This is where the logistics provider focuses on investigating climate-friendly technologies and processes as well as smart power and load management, and testing their practicality. The long-term objectives are to increase the number of zero-emission vehicles throughout DACHSER's European network and to achieve net zero greenhouse gas emissions.

DACHSER Emission-Free Delivery and the even more expansive e-mobility research being conducted at the Hamburg branch support the logistics provider's long-term climate protection strategy. By promoting sustainable business development and focusing on process and energy efficiency, innovation, and inclusive responsibility, the family-owned company is paving the way for sustainable logistics together with its customers and partners.

"We expect road freight transport in the European Union to gradually switch to trucks with emission-free powertrains in the coming years. These will be battery-electric or hydrogen fuel-cell trucks, depending on the use case. With our current research and innovation activities in Hamburg and elsewhere, we're already preparing for this far-reaching transformation of the transport and logistics sector," says Alexander Tonn, COO Road Logistics at DACHSER. "Until then, however, there are still a number of challenges to overcome, especially as regards vehicle range, the availability of fast charging infrastructure on highways, and the provision of the corresponding power infrastructure by the utilities at our locations."

Meanwhile, Hansen is sure that Hamburg will generate key insights into climate-friendly mobility: "Here at one of the world's most important logistics locations, we're thrilled to be playing a major role in testing and applying climate-friendly and emission-free technologies in logistics."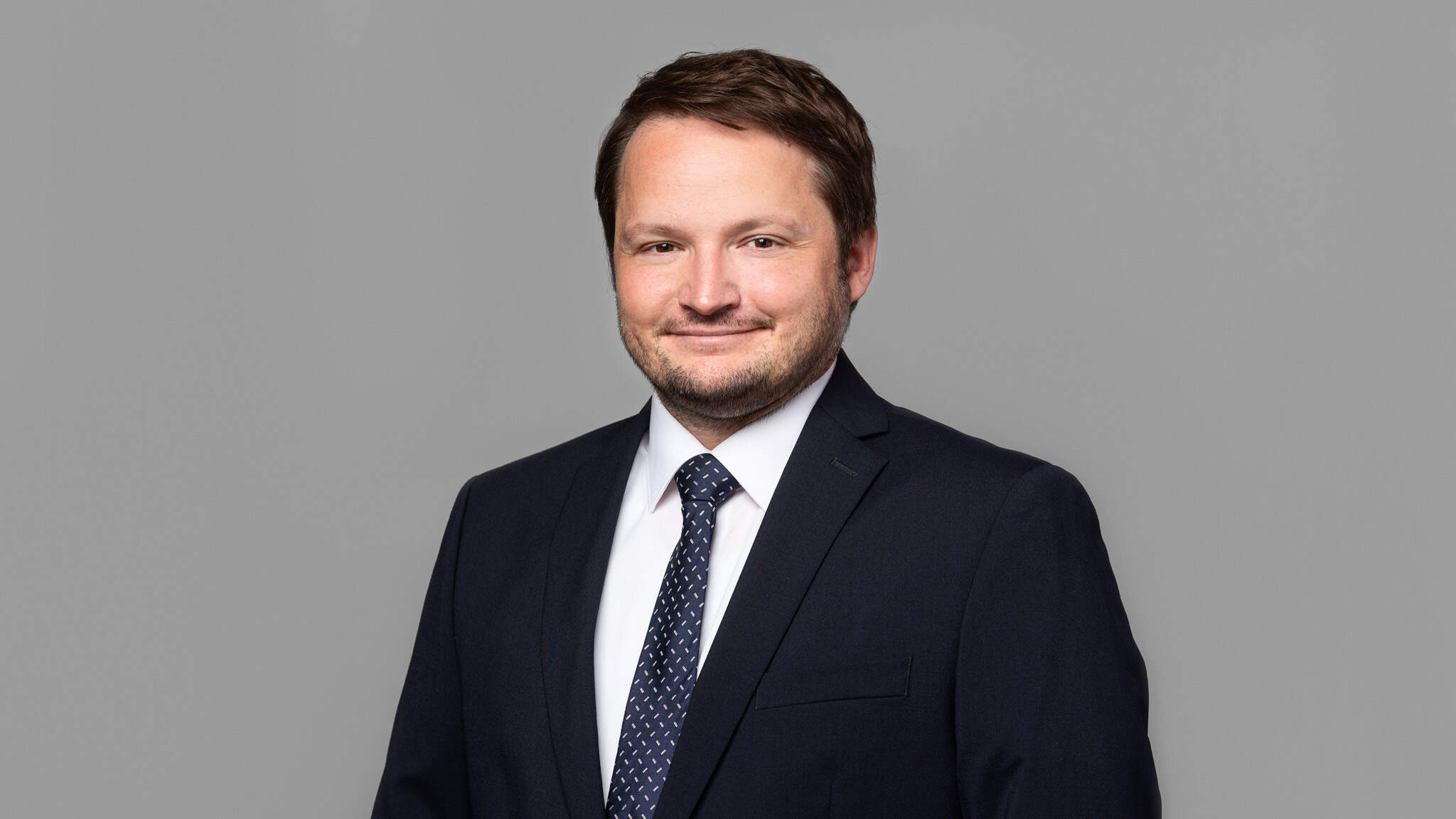 Contact
Christian Auchter
Corporate Public Relations