DACHSER charters world's largest cargo aircraft
DACHSER Air & Sea Logistics' international teams have chartered the world's largest cargo aircrafts, the Antonovs AN-124 and AN-225. The aircrafts transport medical goods from China to Austria on multiple occasions for a customer, after which DACHSER redistributed the goods through its overland network.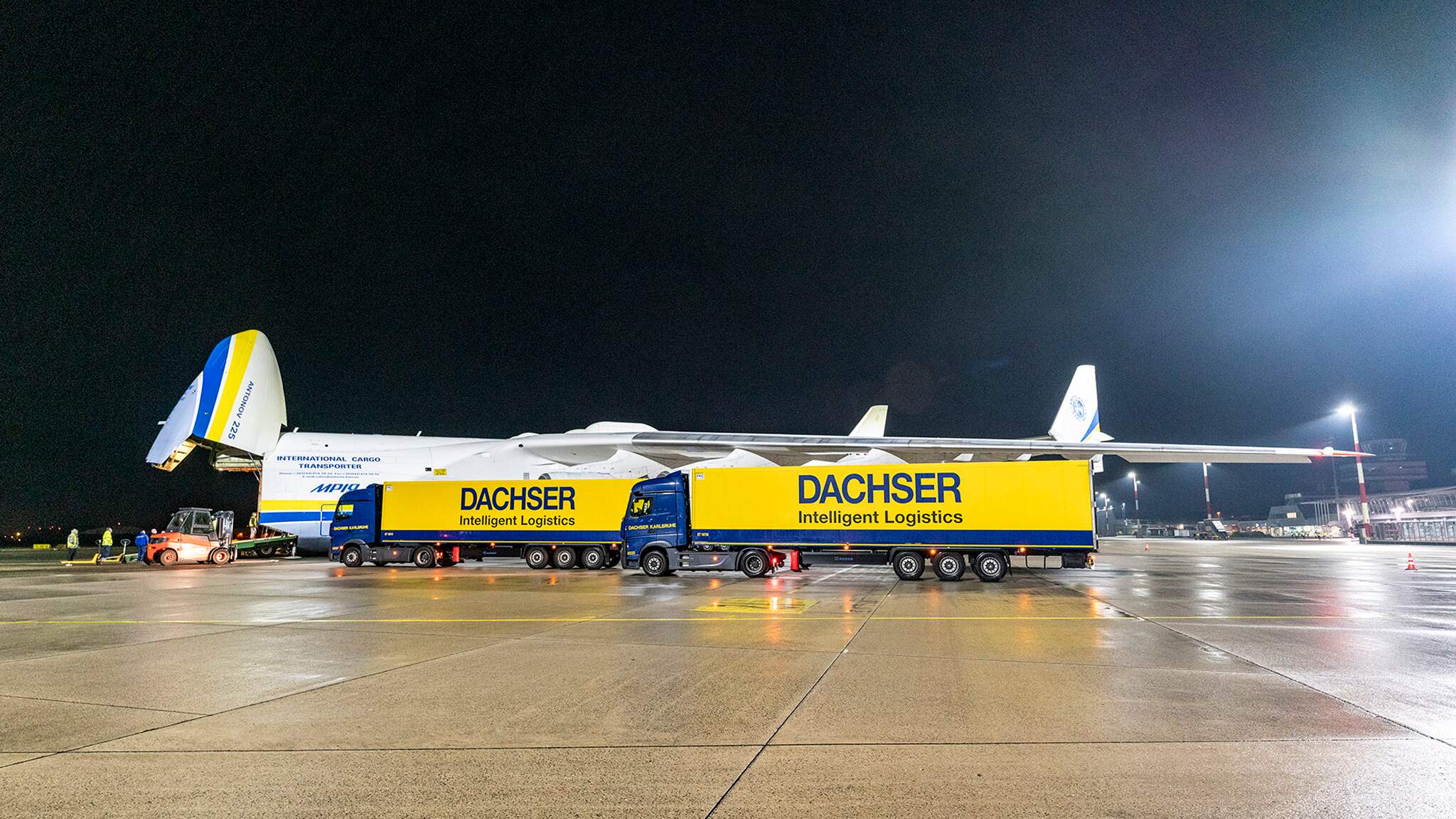 On December 7, the Antonov An-225 landed late in the evening at Linz Airport in Hörsching, Austria. The freighter had departed two days earlier from Tianjin Airport in China. Taking into account the current Corona measures, the entire cargo was reloaded immediately after landing onto around 20 trucks from DACHSER European Logistics for further distribution.

This was just the start. Another seven flights with medical supplies are still expected in Linz from Tianjin and Chengdu. Their cargo will also be delivered to the customers again by DACHSER European Logistics after landing.
Teamwork and close cooperation make it possible
DACHSER benefits from its integrated network capabilities and can thus offer a complete solution from a single source. Major projects on this scale can only be implemented through coordinated, international cooperation between the air freight organizations and the involvement of DACHSER European Logistics.

The DACHSER Air network has become an elementary component in recent years and plays a central role in strategic air freight development. Even in times of crisis, DACHSER offers its customers a stable air freight network and creative, intelligent solutions.