Together with French manufacturer of high-tech products SOURIAU-SUNBANK, DACHSER has developed a new logistics concept: four trips a week between France and Morocco instead of two. DACHSER also optimizes load capacities with other customers' goods. Overall, this saves time, creates logistical flexibility, and increases productivity.
What high-tech product developed 50 years ago is still used today? The question can be answered in the Versailles suburb of Paris. It is home to a company that has been manufacturing components for vehicles such as cars and aircraft for over 100 years. Rather unassuming products that are still indispensable for, say, the technology of an aircraft—and whose service life is measured not in years, but in decades. The MIL-DTL-38999 is one of these parts. Developed in the 1970s, the connector is still a standard element of electrical cabling in the global aerospace sector.
This ingenious connector is manufactured by French company SOURIAU, which, after several restructurings, is now called SOURIAU-SUNBANK, and produces its high-tech products primarily in France. Another production hub is situated in the Moroccan city of Tangier, where another site was opened 15 years ago.
Improving the supply chain
DACHSER France has also been on board since then. Sylvain Guittet, who is responsible for logistics at SOURIAU-SUNBANK, describes the connection as one that has "developed over time." Together with DACHSER manager Jean-Manuel Barre, who heads up the Cargoplus business at the La Verrie site, he developed a model a year ago that takes the cooperation between the two companies to a new level: A DACHSER groupage transport now leaves the plant in Champagné near Le Mans four times a week to take production parts to Tangier, instead of twice a week as before. A truck also makes the journey in the opposite direction four times a week.
"The new transport model significantly reduces the waiting time between two transports." Sylvain Guittet, SOURIAU-SUNBANK
This clearly sets DACHSER France apart from the competition. "Most of our competitors make no more than two trips a week to Morocco," Barre says. "One in the middle and one at the end of the week." The new transport model to Morocco has a number of advantages for SOURIAU-SUNBANK. "It significantly reduces the waiting time between two transports," Guittet says. The number of delivery delays has also dropped.
Cost-effective together
Instead of using its own truck as it used to, the high-tech specialist now shares loading space with other companies. "We fill less than half a trailer today," Guittet says. This makes transports more efficient and more environmentally friendly at the same time, as empty runs are now a thing of the past. This might well be the most compelling reason for other companies to opt for the new Cargoplus model to Morocco.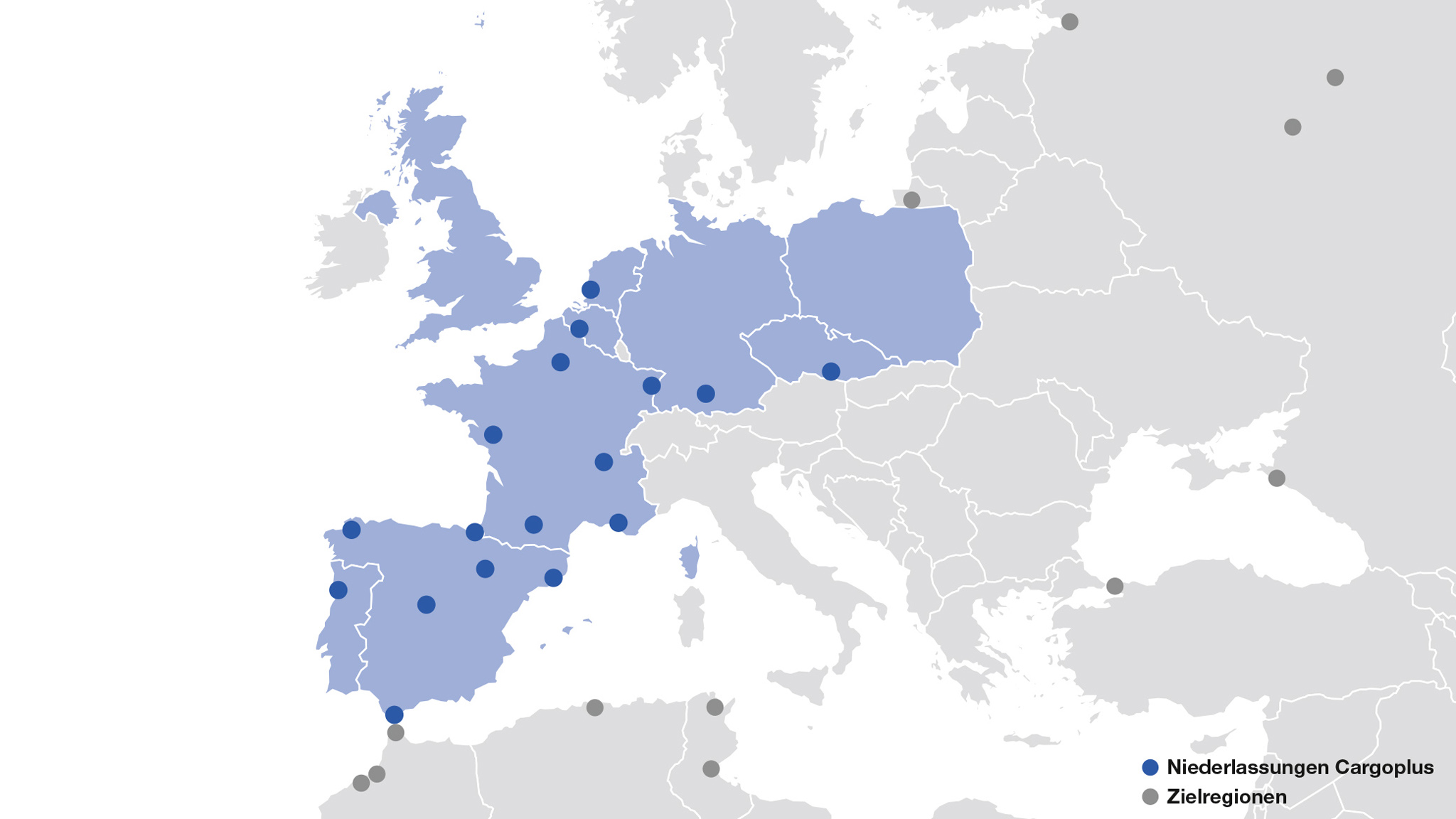 DACHSER Cargoplus
DACHSER Cargoplus provides international overland transport for customers all across Europe. It handles full load, groupage, and project shipments to specific markets—the CIS and Maghreb countries and Turkey—from 16 locations, as well as full load and project shipments to the Middle East and other Arab countries. In addition to industrial goods, Cargoplus transports a significant volume of technical equipment and components for industry and textiles.
Contact
Christian Auchter
Corporate Public Relations