In the spring, DACHSER joined forces with an experienced workwear manufacturer to launch a new collection for logistics operatives and drivers. It combines functionality, comfort, and safety with typical DACHSER style.
In the warehouse, at the loading bay, and around the truck, a new style is moving in: DACHSER has launched new workwear for logistics operatives and drivers, and this clothing is now making its way through the DACHSER cosmos, becoming increasingly visible as it does so. "Together with our partner, Paul H. Kübler Bekleidungswerk from Stuttgart, we've created a new, modern, and stylish silhouette in blue and silver," explains André Bilz, Team Leader Fleet Management Terminal Equipment at DACHSER. "We've brought more than 50 individual articles together in a style guide for the entire DACHSER organization. These can now be ordered worldwide via the central eShop as required." The changeover to the new look is scheduled to be concluded by the end of the year.
Inspired by work considerations
Following an invitation to tender, and in close coordination with the Corporate Marketing unit and DACHSER Service und Ausbildungs GmbH, the first step was to survey the branches for the completely new, sustainable collection, with a view to determining the workwear requirements from everyday practice. This meant the individual clothing lines could be tailored to suit the respective areas of application—terminals, driver's cab, cold storage, and those requiring high visibility (for safety).
As a result, DACHSER's new workwear offers major improvements that wearers cannot fail to notice.
For fine-tuning, DACHSER then conducted wearability tests lasting several weeks at six branches in Germany, France, Spain, and the Czech Republic.
Ideal sustainability, too
As a result, DACHSER's new workwear offers major improvements that wearers cannot fail to notice. "Every detail is lovingly crafted: for drivers there are special stretch inserts, while the sleeves and knees have a round cut for maximum freedom of movement. In addition, there are specific cuts for women. It's all very well thought out," reports Andrea Simmel, the central contact for workwear at DACHSER. The new collection is being well received in the field, too, with particular praise for the more modern look, good fit, and practical pockets.
Environmental protection and sustainability are an area of particular focus for the entire value chain of the procurement concept. Compliance with STANDARD 100 by OEKO-TEX is mandatory, as is participation in the Supporting Fairtrade Cotton project and Germany's Partnership for Sustainable Textiles.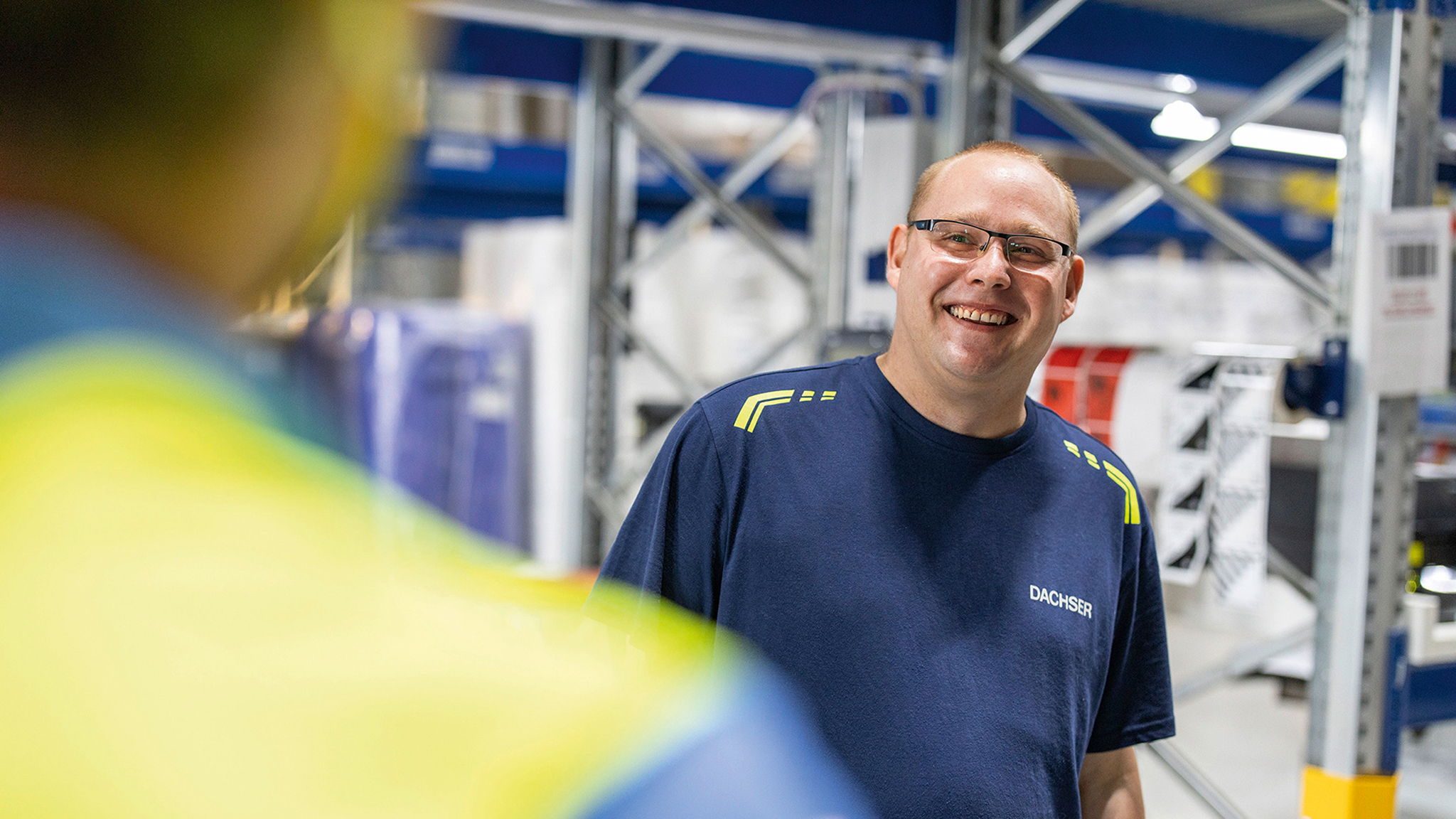 Workwear with comfort
The uniformly positive appearance of all logistics operatives and drivers is a key factor in DACHSER's brand recognition. The individual product lines were specially tailored to the physical and weather conditions faced by the different professions.
Contact
Christian Auchter
Corporate Public Relations